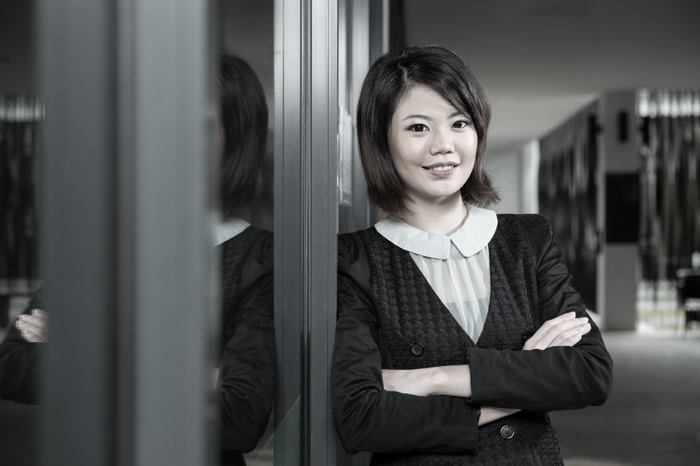 Sunday was International Women's Day and this past weekend was also the annual conference of the Global Center for Women & Justice, where I serve on the board. As such, articles on women in leadership and business that I've been seeing recently are top of mind.
Women have come a long way in leadership in the last generation. There is also still much work to be done, as I am reminded of often both in my reading and in conversations with clients and friends.
Knowing how your organization and you can help is a responsibility of leadership. Awareness, the focus of this week's guide, is one starting point.
Speaking While Female
Sheryl Sandberg is the Chief Operating Officer at Facebook. Adam Grant is one of the top researchers in America on leadership, motivation, and workplace behavior.
They teamed up recently to write a serious of essays for the New York Times. I found this one particularly powerful and wondered as I was reading how many leaders would find the same behaviors in their organizations. Are you willing to take a few minutes at your next meeting to stop and observe the dynamics?
Here's more evidence from them on how women work more, but get less from it.
Where We Are
Yes, women have made many advancements in the last generation, particularly in some of the world's strongest economies. However, even in the most forward-thinking places, there is still much to be done.
This snapshot from Fast Company shows the progress in real numbers, but also the perspective of how much work is left.
Not convinced? Fewer women run large companies than men do who have the first name of John. David, too.
The End of Men?
Today, 56% of the undergraduate population in America is female. At the graduate level, women now earn more doctoral degrees than men. Books like The End of Men* by Hanna Rosin have examined these trends and raised awareness of how society is still changing, especially among young people.
Like almost everything about gender in the workplace, the full perspective is complex. Yes, women are doing better in many places. Yes, unskilled men are struggling more too. But no, it still hasn't resulted in a substantial change in demographics among senior leadership in most organizations.
This examination from the Economist captures the complexity.
Side note: the best country in the world to be a working woman? Finland.
Pithari
My friend Sandie Morgan directs the Global Center for Women & Justice and does more to help end human trafficking than anybody I know. She lived in Greece for a decade and often uses an analogy involving pithari to help people get their heads around how they can help affect change on big issues.
A pithari is a giant, clay pot that can hold massive amounts of food or oil. In ancient times, giant versions of these pots couldn't be carried by a single person. As such, the pots were built with many handles, so each person could find their own place to contribute.
Sandie often challenges people to find their handle. Here are two handles I've latched onto:
When I first started listening to podcasts, I rarely hear female voices. I've made an ongoing commitment balance Coaching for Leaders with voices from both men and women (not to mention different industries, faith backgrounds, and political beliefs). I don't use quotas to schedule guests, but I am intentional about bringing in diverse perspectives.
I just ran numbers for the first time, and in the last twelve months, 45% of my guests were women. That's decent, but it could still improve. This coming year, I'll be even more intentional about bringing more women onto the show.
Second, I've made a sustainable commitment to co-host and produce the Ending Human Trafficking podcast with my friend Sandie Morgan – now four years and counting. It's a great partnership since I can use one of my gifts (podcast production) to help Sandie better get her gifts into the world (ending human trafficking).
Note: I'd be remiss if I did not point out that both men and women are trafficking victims, although human trafficking disproportionately victimizes women.
What handle of the pithari can you grab onto? If you're looking for a few ideas, Jacki Zehner has some suggestions, especially for men.
I welcome your thoughts at this link.
---
Monday's Show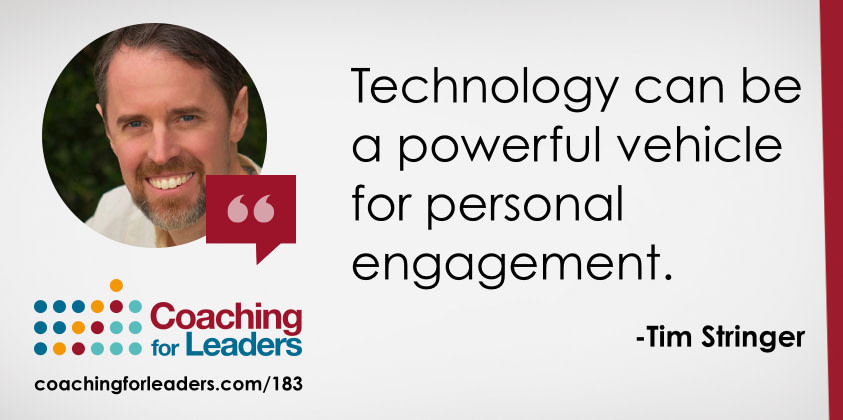 183: Use Technology To Build and Strengthen Relationships
It always brightens my day to get to chat with Tim Stringer and I was pleased to welcome him back to the show this week. Tim and I discussed using technology to build and strengthen relationships. We both recommended Zoom (set up a free account) as a starting point on your journey.
For the first time, a video recording of the show is also available through the magic of Zoom and Screenflow*. You can find the video, audio, and all the show notes at this link.