Virtually every leader I know is called upon to navigate the unexpected. There's simply no way to train for every contingency, and one of those is the sudden resignation of a valued employee.
This week's episode zeroed in on that situation — and the entire guide below is focused on skills leaders are often expected to have, but rarely trained for.
Chicago area listeners: A reminder that I'm hosting a meet-up with my friend Beth Buelow on Thursday evening, July 7th in downtown Chicago. I you're in the area, I'd love to meet you! Details and RSVP here.
This Week's Show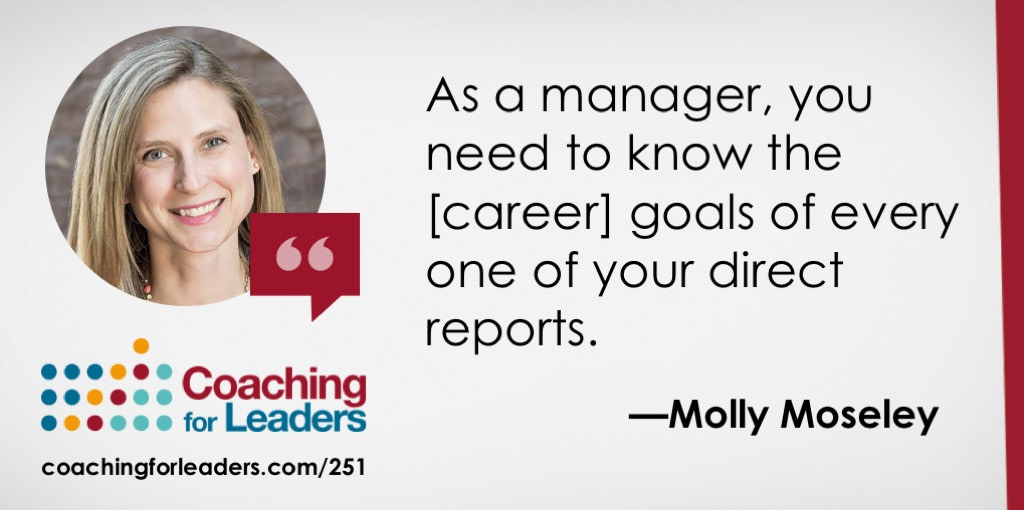 251: What to Do When Somebody Quits
Every leader will be surprised by a departure. In this week's episode, Molly Moseley from LinkUp Job Search Engine and I discuss the best ways to respond when an employee quits. You can find the full audio and show notes on the Coaching for Leaders website.
Quick Reads
Let Great Ideas Set the Course: This one caught my attention since I've used Basecamp for years. But the best part of this article is the last three sentences.
How to Graciously Say No to Anyone: Key message: "Be as generous as you can, but selfish enough to get your work done." The form letters are good for a chuckle, too.
Winners Give Up All the Time: I've heard countless pieces of advice over the years on never giving up. Like the author of this article, today I generally think that advice to be wrong.
8 Tips to Help You Hold Space for Others: Great list of ways to get better at something few people ever master. I especially like points #2 and #3.
Longer Reads
6 Essential Insights on The Future from Warren Buffett: After a week of market uncertainty, I found this a refreshing read. While aimed at investors, so many of these principles align well for leaders. I especially like the 10-year timeline.
Screw Mastery: Getting good at something means you'll have to make peace at being mediocre at it for awhile. Sometimes a long while. This article from Hanna Rosin captures it.
From My Desk
4 Ways to Get People to Stop Talking: Bet it's a real issue for at least one professional relationship you've got — and this one has been the single most viewed article Coaching for Leaders website for awhile (no joke).
Just For Fun
Who Wouldn't Wanna Be Me: Need to kickstart the day? This one from Keith Urban always puts a smile on my face.