My dad told me that it's not polite to discuss how much money I make. While I plan to stick with that seemingly good advice, I'm open to the fact that the world may be changing around me.
This week, new management practices that may be worth and look — plus more ways to challenge traditional thinking.
This Week's Show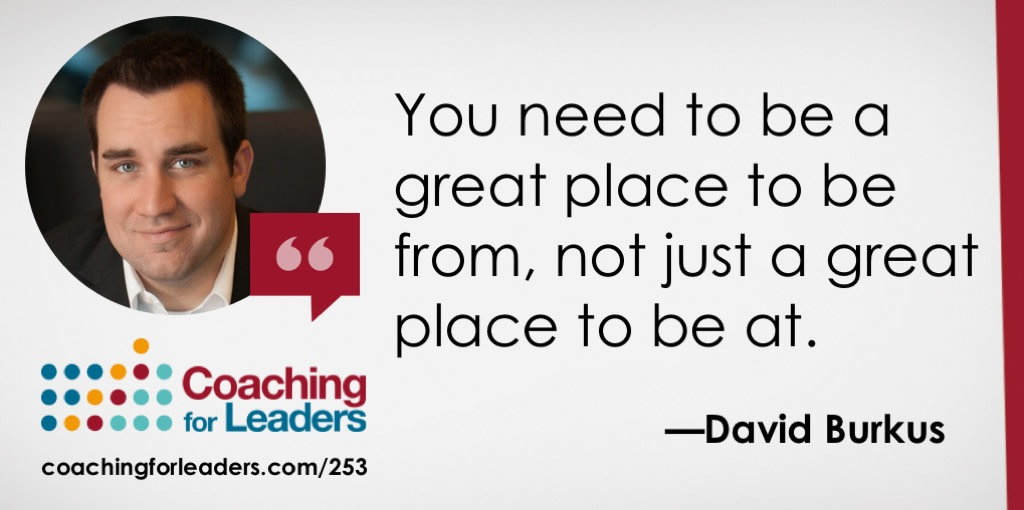 253: New Management Practices of Leading Organizations
In this week's episode, I welcome David Burkus to the show, author of the new book Under New Management*. In his research, David looks at new management practices of leading organizations and challenges traditional thinking on salary transparency, non-compete agreements, and much more.
Find the full audio and show notes on the Coaching for Leaders website.
Quick Reads
95 Business Books for People Who Dream Big: Awesome list of business books including many of my favorites from past guests Susan Cain, Simon Sinek, Adam Grant, Cal Newport, and more.
Slow Deciders Make Better Strategists: A lot of us have been socialized to make decisions quickly and show lots of confidence. Here's the case for slowing down just a bit.
Why is it So Hard to Stick to Good Habits?: The short answer is that our behaviors are shockingly hard to change. That's why this line is key: "Dream big, but start small."
Longer Reads
The 7 Differences Between Professionals and Amateurs: Jeff Goins is a writer, but the advice here is for everyone. I'm especially digging his first and second points.
Audio
Introverts in the Wild: A dozen of us came out for the Coaching for Leaders meet up in downtown Chicago last Thursday evening. Beth Buelow interviewed a bunch of us who were there and produced this episode.
A Final Word
Mister Rogers Visits Arsenio Hall: Fred Rogers talked with Arsenio in 1993 on how to navigate a difficult world. A helpful reminder this week.