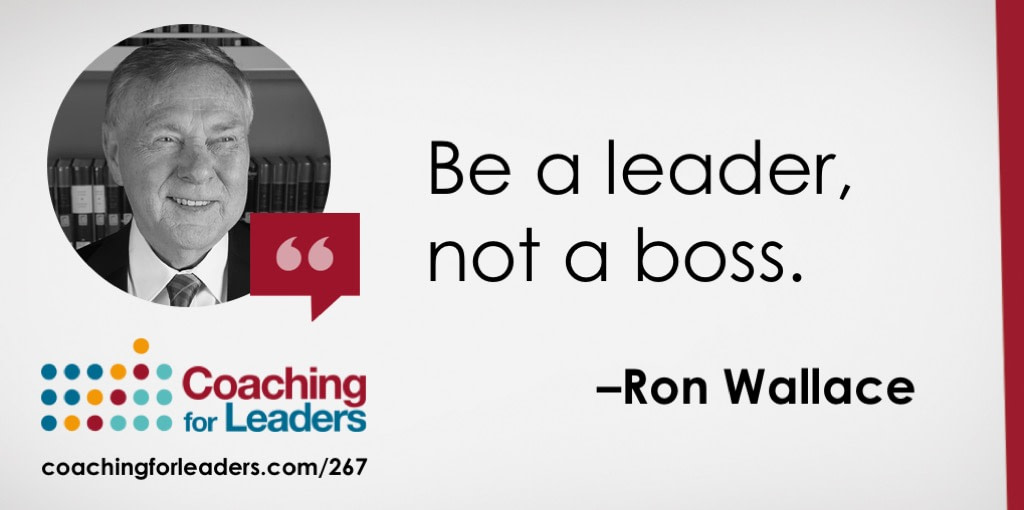 Monday's Episode
267: The Way to Grow Your Leadership Career: Ron Wallace (web) is the former president of UPS International. He joined me this week to discuss the lessons from his new book, Leadership Lessons From a UPS Driver: Delivering a Culture of We, Not Me*.
Key Points
By promoting from within, a company's legacy and culture is seamlessly passed on.
Don't hire people for jobs, hire them for careers. Focus on hiring people when they are young and try to keep them for their entire career.
Tell your supervisors what your goals are.
When you're in a leadership position, always remember where you came from.
Related Episodes
CFL85: Ten Ways to Pick Yourself Up When You're Beaten Down
CFL97: Three Ways To Reinvent Your Career with Donna Schilder
CFL134: The Secret To Happiness
Quick Reads
A Single Trick to Win More Customers Without Doing More Work: When people have done this for me, I've noticed. It takes almost no time and leaves a good impression.
Let's Not Kill Performance Evaluations Yet: The value of performance reviews has been hotly debated in recent years. Here is Facebook's case for keeping them.
Stop Touting the Crazy Hours You Work. It Helps No One: Yet another perspective on why more working hours don't necessarily pay off. A closely related point: Why Americans don't take sick days.
A Productivity Lesson from a Classic Arcade Game: Ever played Snake? This article from Cal Newport zeros in on a key principle for being both effective and productive.
Video
Marketing is About Values: Apple wasn't always the corporate powerhouse it is today. Here's 7-minutes of Steve Jobs in 1997, launching what would become one of the most successful advertising campaigns in history.
Books
The 12 Week Year: Get More Done in 12 Weeks than Others Do in 12 Months*: A Mastermind member recommended this book and it's already changing my thinking on how I do my planning — for the better.
Just for Fun
Let's Tell America It's Great: A Canadian will virtually always make your day better. If you're an American, here's the smile you may just need right about now.