I was facilitating a workshop for a client this week and found myself mentioning many stories and examples from past podcast guests.
Since I find myself almost daily on the Coaching for Leaders website searching for wisdom, it got me wondering what episodes received the most traction this year.
Earlier this week, I pulled a report on our server and found the five episodes most downloaded so far in 2015, all easily surpassing 10,000.
Long-time listeners will find value in revisiting some of these episodes…and new listeners may want to check these out for the first time, since they attracted lots of interest earlier this year.
184: Getting Things Done With David Allen
I knew David Allen had a passionate group of followers, but I still did not anticipate the attention that his appearance on the show attracted.
My conversation with David Allen is (by far) the most downloaded show of 2015. After reviewing the core tenets of Getting Things Done, I spent most of the time asking him questions that came from community members.
His revised version of Getting Things Done* hit the bookshelves the same week the show aired. My favorite quote from him was:
Not only do you need to spend time thinking, you need to spend time not thinking – absolutely daydreaming.
Here is the audio and full show notes.
177: How to Start a Conversation With Anyone With Mark Sieverkropp
If there's one thing I've learned after a decade at Dale Carnegie, it's that a lot of people struggle with starting conversations. Many of us either stumble over ourselves or have trouble finding the courage to start.
Mark Sieverkropp articulated six clear steps to starting a conversation — and the topic attracted the second highest downloads this year.
He quoted Dale Carnegie in the episode, saying:
If you aspire to be a good conversationalist, be an attentive listener. To be interesting, be interested. Ask questions that other persons will enjoy answering. Encourage them to talk about themselves and their accomplishments.
He also offered his book Start a Conversation Anytime, Anywhere for free to the Coaching for Leaders community. Here is the audio and full show notes.
180: Do This For a Productive Week
I generally think conversation is better than monologue, so I don't do as many solo shows as I used to. However, one that got a lot of attention this year was this episode where I walked through my practice for a weekly review.
I spoke about the importance of the weekly review for my overall strategy — and then walked through the exact steps I take in order to complete it. Plus, I included a download of my weekly review checklist.
I've restructured a few things since recording this show — and have been reminded of a few areas I'm now missing, upon reviewing it again. Here is the audio and full show notes.
190: How to Improve Your Coaching Skills With Tom Henschel
I was glad to see this show on the top downloads list as well, because it was probably my favorite conversation of the year, so far.
In this episode, my friend Tom Henschel did a masterful job of helping us all explore how to coach and have the right mindset to do it well. I constantly refer people to this conversation whenever questions come up about developing good coaching skills.
Here is the full audio and show notes. If you haven't already, also be sure to check out Tom's excellent podcast, The Look & Sound of Leadership.
181: Create the Best Place to Work With Ron Friedman
Rounding out the top five episodes was my conversation earlier this year with Ron Friedman, author of The Best Place to Work: The Art and Science of Creating an Extraordinary Workplace*.
Often we hear about the best places to work and we think of free food, on site gyms, and other awesome perks that only the biggest companies can afford. One of Ron's main points was:
What underlies a great place to work isn't access to perks, but rather experiences that are psychologically fulfilling.
If creating a great place to work is on your priority list, this is where to start. Here is the audio and full show notes.
Monday's Show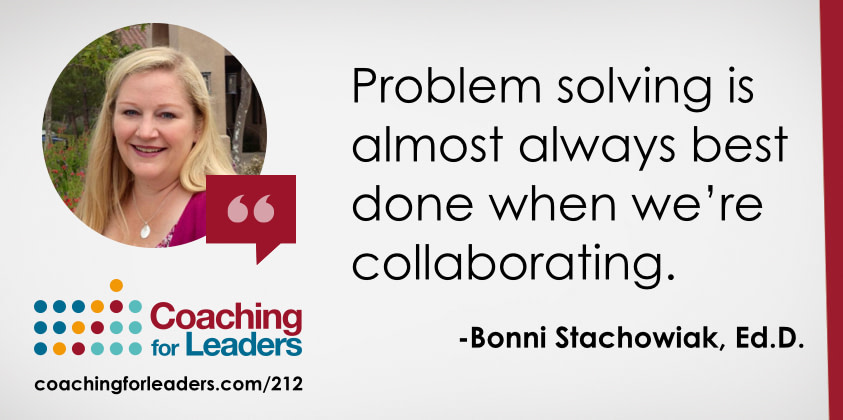 212: How to Maximize Standing Meetings and More Questions
This was the first Monday of the month and we responded to questions from the community including how to handle standing meetings, cross-cultural differences, getting an MBA, and more.
The full audio and show notes are posted on the Coaching for Leaders website. If you have a question you'd like us to consider for November's show, record it on the feedback page.
Is this week's leadership guide helpful? View comments from others and add your thoughts here.