I recently saw this article in the Atlantic claiming that the "optimum length for an email is 50 to 125 words." In the spirt of less is more, I'm experimenting with a more concise version of the weekly guide, that (hopefully) delivers just as much.
Like it? Too short? Hit reply and tell me.
This Week's Show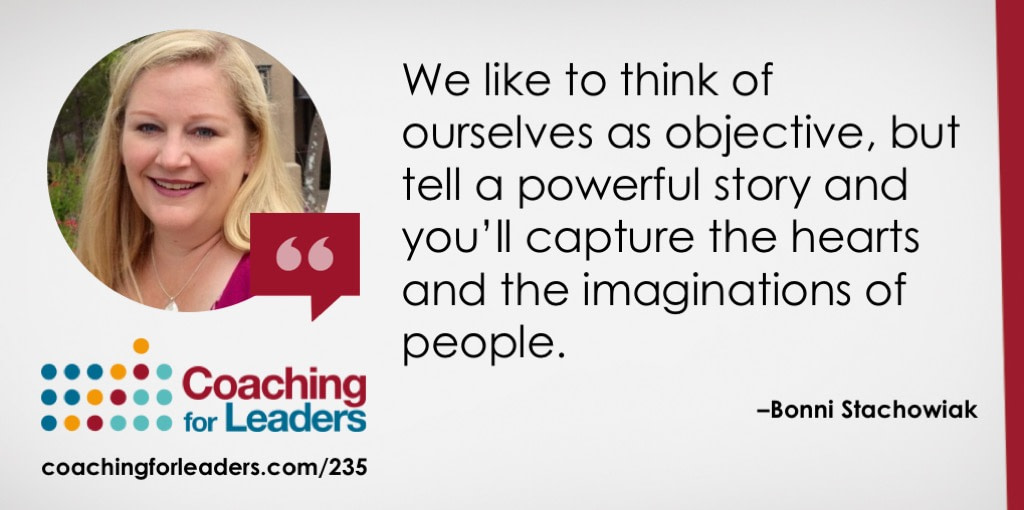 235: How to Represent Your Experience and More Questions
Bonni and I responded to community questions on navigating a physical limitation in leadership, how to represent yourself on a resume, and how to prepare a presentation.
The full shows notes are posted on the website. Have a question for a future Q&A show? Submit it here.
Fast Reads
Global Teams Should Have Office Visits, Not Offsites: Great follow-up in Harvard Business Review to last week's show on leading virtual teams.
I, We, and You: Speaking of concise, 15-seconds of fabulous leadership advice.
The Best Leaders Allow Themselves to Be Persuaded: Reminds me of one of my favorite, somewhat-related quotes by Anne Lamott: "The opposite of faith is not doubt, it's certainty."
Longer Reads
Why Is Everyone So Busy?: Great article in the Economist that you may be too busy to read. If you do, you'll discover that, "People in rich countries have more leisure time than they used to."
Audio
The Mindful Executive: Tom Henschel hits it out of the park again. If words like "meditation" scare you but you still want the benefits, give this a listen. If you're not already listening to Tom's show, you're missing out on one of the best, free leadership development tools out there. Subscribe here.
Video
How to Know Your Life Purpose in 5 Minutes: Bonni referenced this talk in the show we aired this week. I liked this line the best: "If all you're doing is examining, you're not living."
Just For Fun
Phew! Fan Saves Boy From Being Hit By A Flying Baseball Bat: As Dave Pell wrote earlier this week, "There are so many stories in this one picture."
Journal – Paw Patrol: I keep a journal of random life events. Here's the latest.