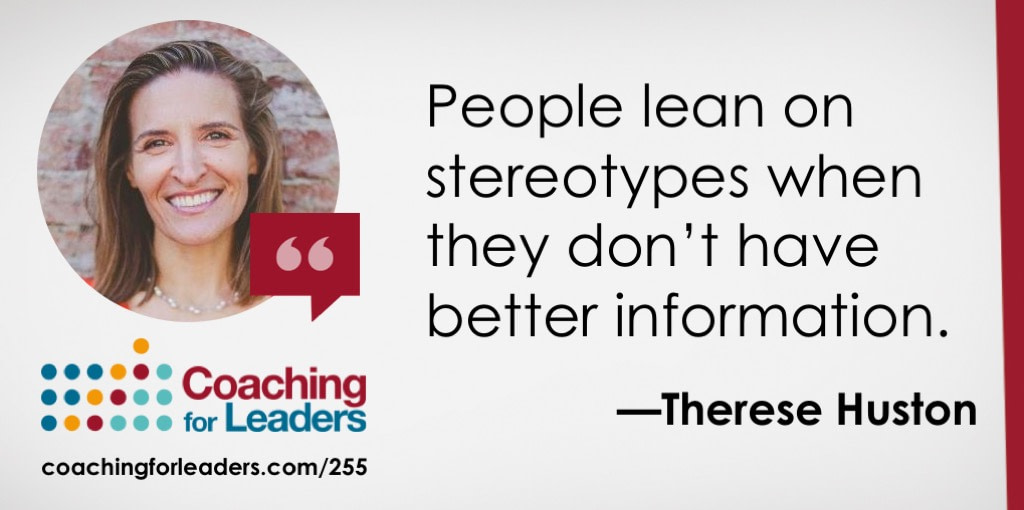 This Week's Episode
255: How Women Make Stronger, Smarter Choices: Therese Huston, author of the new book How Women Decide*, joined me this week. She shared the most recent research and articulated three strategies both men and women can use to support women in making the best decisions.
Quick Reads
What Great Listeners Actually Do: Fabulous article that just appeared in Harvard Business Review. Two big truths: (1) you already think you're a good listener and (2) great listeners aren't doing what you might think.
Misconceptions About Leadership and Management: John Kotter, the world's leading expert on organizational change, tells how leadership and management are not the same thing — and why most organizations need both. He said even more about this when I spoke with him in June:
249: How to Succeed with Leadership and Management
Why Healthy Teams Fight Often: This article from past guest Todd Henry nails a point a lot of leaders miss. Healthy teams don't always get along — and the worst teams are the ones that never fight.
Why Good Storytellers Are Happier: This Wall Street Journal article adds more evidence to what many leaders already know — not only does storytelling work, but it's a lot more fun.
Related: You already know a lot of what you need to tell good stories. There two past episodes will help:
CFL148: The Four Stories Leaders Need For Influence
CFL228: Practical Storytelling That Isn't Awkward
In-Depth Reads
What Happened When I Lived by Dale Carnegie's Rules: A practical read from someone who aimed to put a new perspective on How to Win Friends and Influence People* — plus a few reminders of human truths.
Q&A With Dave Stachowiak: Listener Steve Oates recently interviewed me on a wide range of topics relating to Coaching for Leaders. The link above is the first part of the transcript and here's part 2.