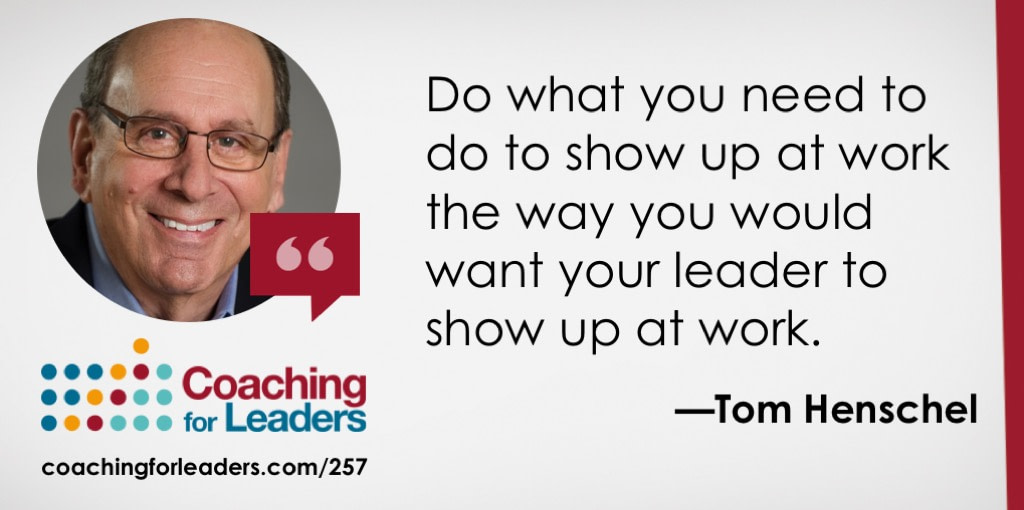 Monday's Episode
257: How to Manage Former Peers: When I start getting the same question regularly, it often becomes an episode topic. This week I spoke with Tom Henschel of The Look & Sound of Leadership to help answer this common question: "I just got promoted. How do I manage my former peers?" View the show notes for key points and books that Tom recommended.
Quick Reads
Stop Making Gratitude All About You: Dale Carnegie long ago suggested that we all, "Try honestly to see things from the other person's point of view." This article makes a clear distinction on how to do this when expressing gratitude.
The Next Time You're Afraid to Share Ideas: Best. Sign. Ever.
In-Depth Reads
Solitude and  : Loneliness is a big challenge for many leaders. That's why when one of our Mastermind members passed along this essay, the subtitle immediately caught my eye: "If you want others to follow, learn to be alone with your thoughts."
Can we avoid the pains of loneliness yet enjoy the pleasures of solitude?: Speaking of loneliness, this article beautifully captures both the pains and pleasures of solitude.
I couldn't help but think tons about Cal Newport's lessons for us on deep work when reading both of the above.
Video
Millennials in the Workplace: One of the most talked about episodes so far this year is David Marquet's message on how to turn followers into leaders. This 1-minute nudge from David shows how millennials (and their bosses) can do just that.
Inspiration
The Love of a Father: Derek Redmond was 150 meters into the 400 meter semi-final of the 1992 Barcelona Olympics. Suddenly, his hamstring snapped. What happened next was an Olympic moment that's been long remembered.
Just For Fun
Pilot Goes Above The Thunderstorm And Captures A Perfect Photo Of It At 37,000 Feet: Yeah, he #nailedit