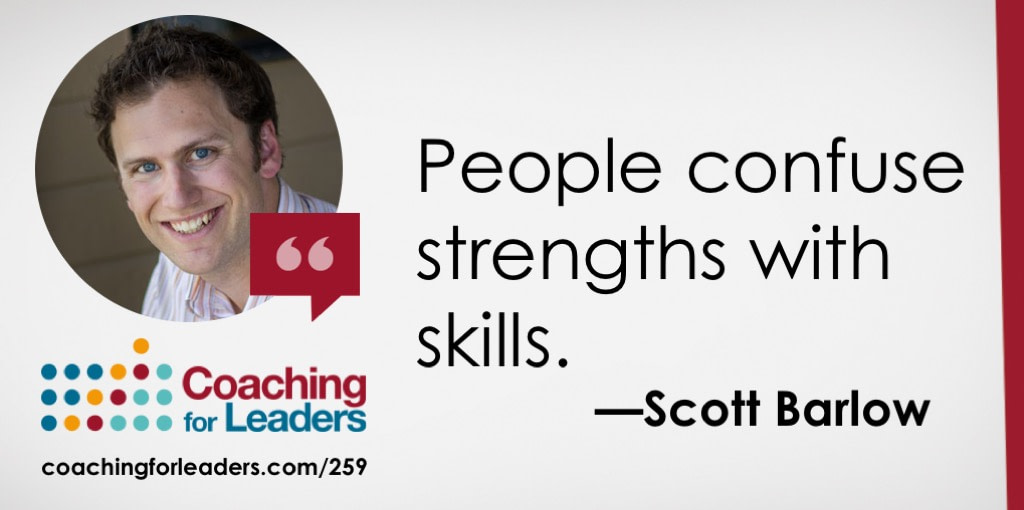 Monday's Episode
259: How to Figure Out Your Career: Scott Barlow is the host of the Happen to Your Career podcast and joined me this week to discuss what you can do to figure out the next move in your career.
Key Points
Common career misperceptions:

You need to have it all figured out at the start
You should focus on getting better at the things you're not good at
It takes a ton of experience to move into the job you want

Framing a career around your strengths is key
If you had to work extremely hard to get good at something, it's probably not a true strength
There are exercises and assessments that you can participate in to help you gain clarity on the above
Resources Mentioned
Scott's FREE 8 Day Course*
Happen to Your Career episode #126: Your Career Path is NOT a Straight Line with Dave Stachowiak
Related Episodes
CFL89: The Value of the StrengthsFinder Assessment
CFL90: How to Interpret Your StrengthsFinder Results
CFL134: The Secret To Happiness
Leadership Guide
In-Depth Reads
The Dark Side of Emotional Intelligence: Fascinating read from past guest Adam Grant. Most of us want to be more emotionally intelligent — but beware the dark side of the force.
What Makes a Good Communicator: I found this article intriguing, especially where it states: "Being frequently unsettled by communication with our loved ones is precisely what attests to the fullness and strength of those bonds."
Audio
Taming Meetings: If there's a simple and powerful framework for something, Tom Henschel will have it. These 14-minutes will help you avoid death by meetings.
Video
How to Decide Whether to Say Yes or No: Past guest Daniel Pink nails in 90-seconds a decision philosophy from Derek Sivers that I also use.
Books
Kiss, Bow, Or Shake Hands: The Bestselling Guide to Doing Business in More Than 60 Countries*: Last week, a client told me how critical this book is to their success at working cross-culturally. It's on my shelf too.
Just For Fun
Guiding Hands: Having trouble paying attention to your life and your phone? Conan O'Brien has the answer.