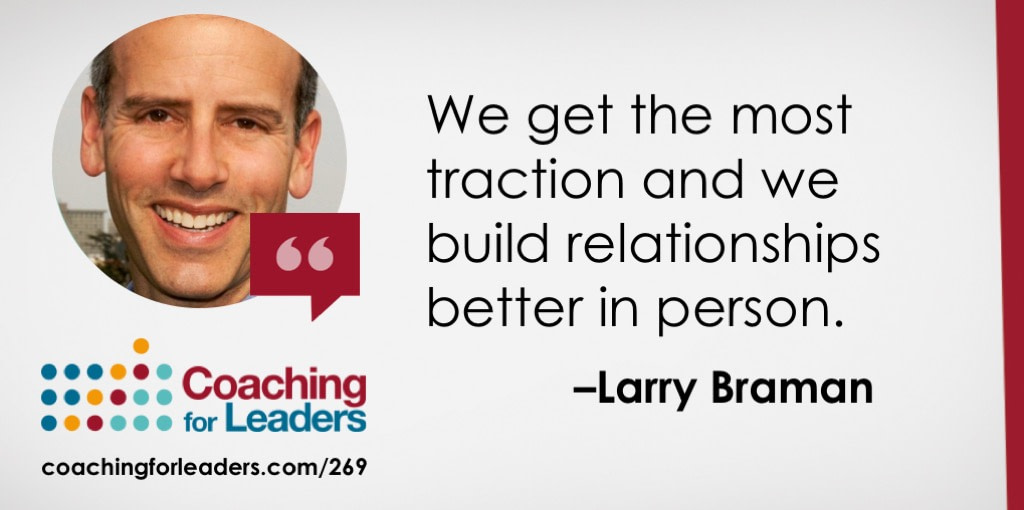 Monday's Episode
269: How to Ask for Help: Larry Braman is the president of Global Career Consulting and Placement and the founder of Career University. He joined me this week to help us all discover how to ask for help.
Key Points
It's essential for us to recognize that the most successful people ask for (and receive) help all the time.
Say less initially in your interactions with influencers so that you can meet them where they are as the conversation progresses.
When someone offers to help or to make an introduction, take immediate action to follow up.
It's important for us to have both mentors and advocates in our careers.
Be memorable in a genuine way by making a human connection to the other party.
Resources Mentioned
Related Episodes
CFL101: How To Get The Most from LinkedIn
CFL243: Your Career Strategy and More Questions
CFL259: How to Figure Out Your Career
Quick Reads
Want to Create Things That Matter? Be Lazy: This article by Cal Newport reinforces the message about Deep Work* he made on the show earlier this year.
A Dollar More: I can't help but see the parallels between this Seth Godin article about value and the extra effort we can all put into leadership. Good strategy reminder too.
Google Got it Wrong. The Open-Office Trend is Destroying the Workplace: I'm with the author on this one. I worked in an open office for exactly one year. It was (by far) the least productive year I've ever had.
The Email Marketing Secret Nobody Talks About: If your organization is in the business of marketing via email, this short read is worth your time.
How to be the Luckiest Guy on the Planet in 4 Easy Steps: Great steps from James Altucher. I especially like this in the emotional section: "I never do anything I don't want to do. Like I NEVER go to weddings."
Audio
Shadowed Qualities: This episode of the StartUp podcast captures a profound conversation between Alex Blumberg and his executive coach. It includes elements of both coaching and therapy and is a valuable listen for every leader.
Inspiration
Love and Dreams for Every Child: This TED talk is a reminder of the power of each relationship in our lives — and the critical importance of how we interact with children.