Holiday season is well underway and you've probably been thinking about what to get others…
But what about you? Following the show notes, you'll find my holiday gift guide just for leaders, especially crafted with a mindset of, "Maybe I'll just pick this up for myself while I'm shopping for others." (Psst — a few are even free).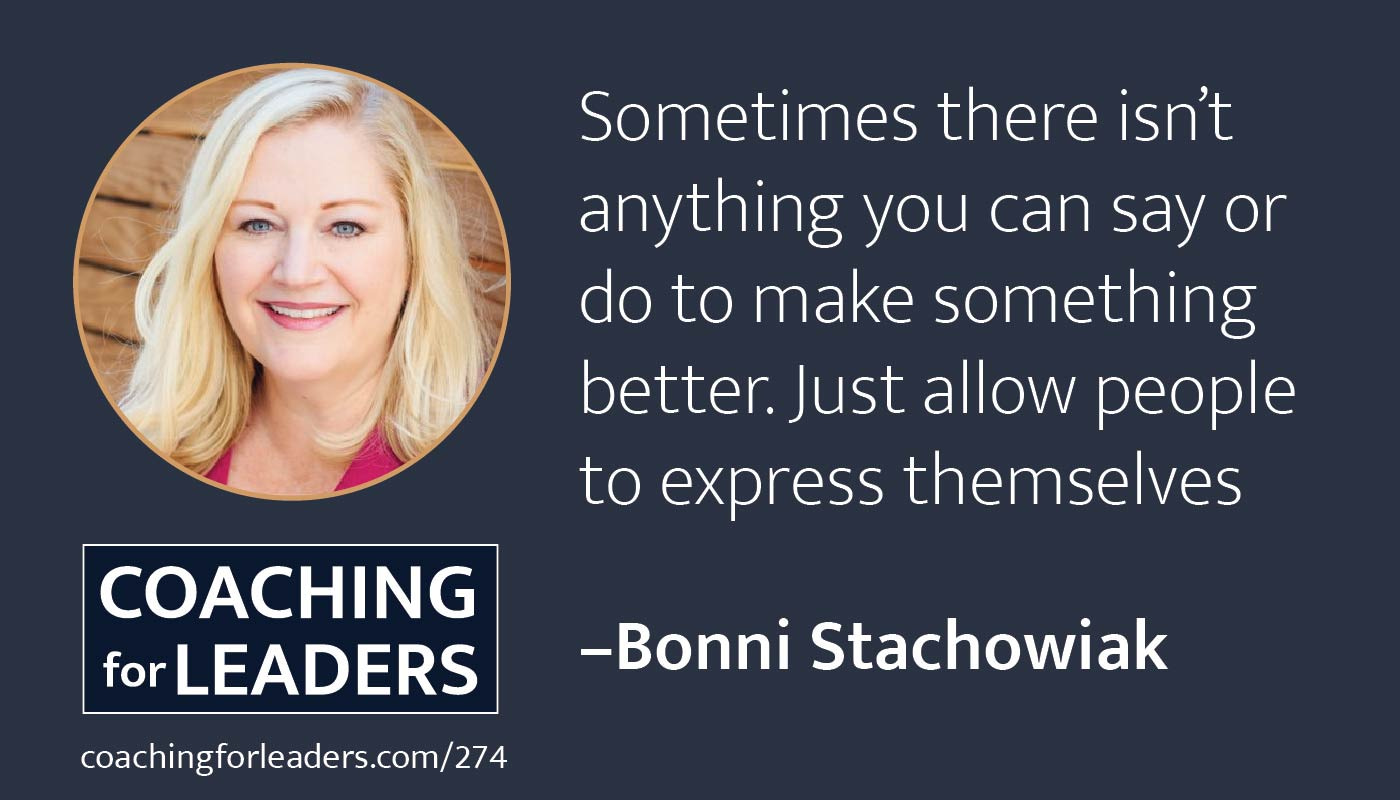 Monday's Episode
274: Cost-Effective Training and More Questions: This first Monday of the month, Bonni (web) (LinkedIn) joined me to respond to questions from our listening community.
Questions
John asked about what to do when it's the leader who is planning to leave the organization.
Allison asked about strategies to train the most people with minimal resources.
Andrew asked about giving feedback to an entire group of people.
Resources Mentioned
3 Reasons Why Punishing A Team Is A Bad Idea
Related Episodes
CFL9: Giving Positive Feedback to Others
CFL10: Giving Constructive Feedback to Others
CFL107: Three Steps To Soliciting Feedback with Tom Henschel
CFL117: The Seven Steps You Follow To Delegate Work
Holiday Gifts for Leaders
Looking for a great gift for yourself or others? Here are a few of our favorites:
Productivity
5 Days to Your Best Year Ever*: Early bird pricing ends tomorrow for Michael Hyatt's excellent, annual planning course. I've used it for the last three years to drive my results (I detailed how on episode #222).
TimeTrade: Virtually every appointment I book with someone else goes through TimeTrade. It automatically reads my calendar availability (which I define) and then people can book into whatever slot they want. It's worth every penny to never have the "does this time work for you" email exchange back and forth.
Moleskine Classic Notebook*: It's disputed how to say this company's name, but undisputed that they make great notebooks.
Reading
Audible (2 free books)*: Sitting down and reading for 2-3 hours just doesn't work most days with young children. When I'm taking out the trash or folding laundry, I'm almost always listening to a book on my headphones.
Blinkist*: Have even less time to read? Blinkist provides 15-minute summaries of the best books. Several of our Mastermind members use it to both screen great books and review what they learned after reading.
Kindle Oasis*: As much as I love my iPad, there's a lot to say for a dedicated reading device. Kindles are getting really powerful, and this is Amazon's latest. Now you can Whispersync between Audible and Kindle to alternate between audiobook and reading.
Travel
Travelpro Platinum Magna Suitcase*: Our old suitcases were literally falling apart, so Bonni just purchased this for her recent trip. It worked great — plus the extra bonus of the kids loving to push/spin it.
Anker PowerCore+ Portable Charger*: I picked this battery up last year and it stores enough to fully charge a laptop, tablet, and phone. Plus, it powers multiple devices at the same time.
Communication
Zoom (free for 1:1 meetings)*: I run every virtual meeting, conference call, and mastermind session with Zoom. HD video-streaming is second to none and I've never had an issue with reliability. Plus, they're less expensive than the big players in this space.
Fastmail*: They power email for Bonni and me. Fastmail's email service is highly secure, has tons of options for server-based filtering rules, and has been stable for us for years.
Health
Stretching*: Stuck in an office chair too much? Bonni has had this book on her shelf for years.
Yoga for Wimps*: I laughed when I first saw this book on Bonni's desk years ago. Now, I've used it too. It's a simple way to get started with a great practice.
Head Massager*: We've had one of these for years. Both kids and adults love it — guaranteed to make you smile.