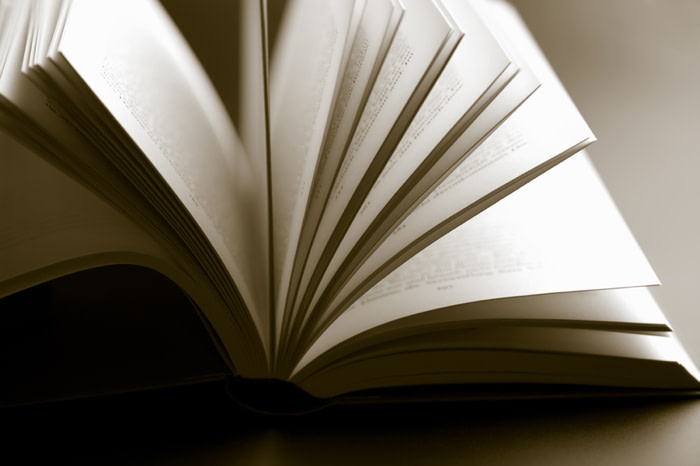 If you're reading this, you already know that I offer subscribers to this guide a list of the ten leadership books that will help you get better results from others. I've kept this list unchanged and still recommend all the books highly.
I also find that I often recommend books that are less well known. This week, here's five leadership books you may have missed that could be just as valuable to you (or more) than my top ten. For various reasons, none of the below are currently as popular, but I've read them all and they have a lot to say to leaders.
Leadership and Self-Deception
If I expanded my list of ten books, Leadership and Self-Deception* by the Arbinger Institute would have the next spot. This is a career-changing book that most people have never heard of…perhaps because the book is by an institute and not an individual.
The book is masterful at crafting a story that helps leaders get out of their own box so that they begin to recognize their true motivations and also serve others better. I've gone as far as including this book in leadership development programs in the past. Many people who I've recommended it to are still referencing the book, years later.
Love Is the Killer App
Tim Sanders was a senior executive at Yahoo! before Google became popular. He's been a champion for people his entire career and Love Is the Killer App* challenges businesspeople to stop cringing about the word "love" and start recognizing that love is at the center of almost every effective leader and organization.
This book got a lot of traction when it came out, but now that it's over a decade old, I don't hear about it as much. That's a shame, since the message is just as relevant today as is was in 2003. In fact, after seeing how well some people and organizations have done this since, it's more than vindicated what was a novel message from Sanders at the time.
If you're concerned or even convinced that nice guys and gals often finish last, put this next on your reading list.
First Break All the Rules
Another book that got a lot of traction a decade ago and I still recommend is First Break All the Rules* by Marcus Buckingham and Curt Coffman. I know people who became massively better managers and leaders, primarily because of this book.
The full weight of the Gallup Organization and massive amounts of research went into crafting this – and the results are still surprising to today's managers. One key takeaway is that the best managers spend vastly more time with their top people than with poor performers. If that sounds foreign to you, then start reading this now.
Man's Search for Meaning
Don't let the dated title stop you – this 1946 book is just as important for women and men. Viktor Frankl was a psychiatrist before he became a prisoner in a Nazi concentration camp. The combination of his training and terror he lived through allowed a gem of a book to emerge that changed history. An entire branch of psychology was born out of Man's Search for Meaning*.
The Library of Congress named this book one of the ten most influential books in America. If you are wondering about or questioning your purpose in life or work, this book will help on the journey. It's a powerful account of history and an inspirational read on the power of the human spirit.
It's Your Turn
Seth Godin has been a marketing genius and visionary for years. All of his bestsellers are fantastic (I've read several) but his new book is especially worth your attention. This is the book you read when you are ready for the inspiration to do something great – and not be confined by conventional wisdom, which Godin is a master at challenging.
It's Your Turn won't be on bestseller lists or on Amazon, because he's publishing and distributing it himself, with our help. You can't order just one copy; he sends you a set. Read one and give away the rest to others. There was a great interview with Godin on Rainmaker.FM if you want to know more about the book and his distribution strategy.
If you need a confidence boost, this is your read. If you can afford it, do what I did and order the set of five and then give the rest away. This is a fantastic gift for a new graduate, budding entrepreneur, or someone in career transition. I may yet order another set.
I welcome your thoughts (and additional book recommendations) at this link.
---
Monday's Show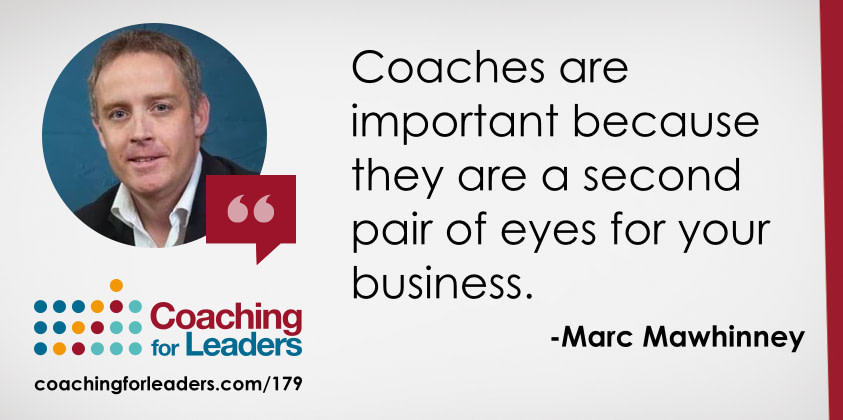 179: How to Hire a Coach
A few months ago, I wrote this article in response to a community member who wanted my thoughts on what to consider when hiring a coach. When I met Marc Mawhinney recently, I knew he was the right person to tackle this topic on the podcast.
Marc is the host of the show, Natural Born Coaches, a daily podcast for coaches to help them grow their businesses. As a result, he interacts with lots of coaches and knows what to look for. Here's the audio and notes from our conversation on the show this week.