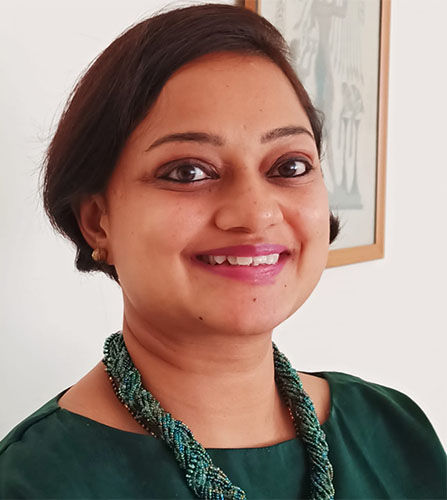 We continue to meet our fellow coaches, get inspired and build coach community with our "Meet the Coach" features! This month we meet Geetika Agarwal from Singapore.
About Geetika Agarwal
Lives In: Singapore
Company: Coach Geetika Agarwal
Type of Coach: Executive, Leadership & Transitions Coach
Describe your coaching business in one sentence: I am a transition specialist coach—I help women, executives and university applicants navigate change with greater clarity, confidence, and focus.
Meet Geetika
QUESTION 1. What one book should every coach read – and why?
Lean In by Sheryl Sandberg and Becoming by Michelle Obama – to understand and empathize the transitions women go through and can come out with a deeper understanding of themselves.
QUESTION 2. Which website do you visit the most?
BBC News: to understand the problems prevailing in our present era.
TED: To know how people conquered the worst situations and ended up successful.
ICF: Stick to the basics and customize solutions for my clients.
Canva: That"s where part of the magic happens.
QUESTION 3. Whom do you admire most and why?
My father – is an inspiration. At the of 60 when most people choose to retire to a quiet life, he started a full-fledged business from scratch.
Today 11 years down the line, he is successful and thriving in it as he also did while working as an employee.
His success can be attributed only to his hard work, never say die attitude and positivity.
QUESTION 4. What's your vision for your life? Where do you see yourself in 5 years?
To lead a life of purpose and passion and to empower others to do so too.
In the next 5 years, my coaching start-up would have taken flight and its wings would be spread wide.
QUESTION 5. What is your "big project" at the moment? OR What are your Top 3 Goals at the moment?
Taking care of my son
Taking care of my start-up
Taking care of my coaching sessions
I seem to be "taking care" of too many things. Haha!
QUESTION 6. What has been your favourite coaching moment so far?
When clients go through the first session, they are all worked up and agitated with their emotions overpowering their thoughts.
As we work through the sessions, the agitation begins to calm down and their thoughts become clearer and emotions become more positive. I cannot get enough of this transformation. It's thrilling!
QUESTION 7. What are your Top 3 favourite coaching tools and/or resources?
I don't use tools. The resource I use is to coach according to the ICF competencies.
QUESTION 8. What do you love most about being a coach?
The ability to make a positive impact on someone's life.
QUESTION 9. Tell us a secret about you…
No secrets—my life is an open book.
QUESTION 10. If you could change one thing in our world, what would it be? And how would you go about it?
For the world to provide equal opportunities to everyone regardless of their age, sex, nationality, region etc.
And I am trying to make a difference by using coaching.
If you liked this "Meet the Coach" featuring Geetika Agarwal, you may also like: