Monday's Show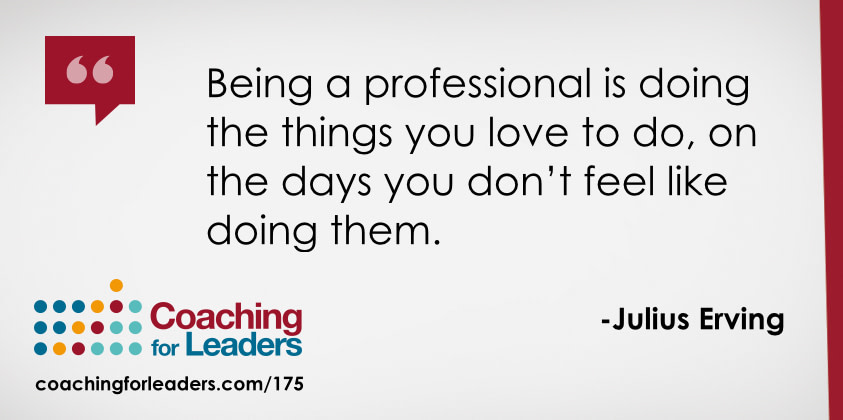 175: How to Know When to Move On
I sent out a note to a number of people in the Coaching for Leaders community last week and asked a single question: "What are you struggling with?" to discover how to best serve you this year. A couple of people wrote back with comments and questions that centered around this theme: how do I know when to move on from a position?
After giving some serious thought to my own experiences and those of my clients, I aired a show on Monday that walked through five indicators that may mean it's time to move on. Here's a link to the audio and the five indicators.
And, if you want me to know what you're struggling with too so I can consider it for show planning this year, just hit reply to this email and tell me.
---
Changing Perspective is Maddening (and Worth It)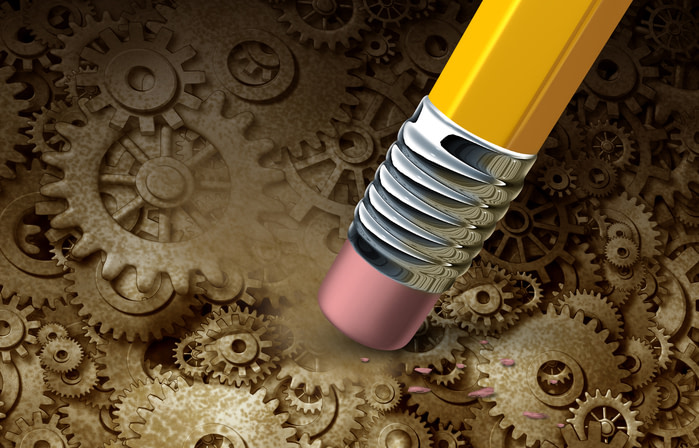 If you've listened to the Coaching for Leaders show for any length of time, you already know that I'm a creature of habit. It's a blessing and a curse. It's a blessing when things are going well. It's a curse when the world changes.
The challenge for most of us is that the world is constantly changing. Even if we can keep up the illusion of control in our own lives, leading in any capacity (parenting included) quickly teaches us to adapt or suffer. It's completely worth it to be willing to change perspective.
Working More Fails Later…and Maybe Today
Last month I welcomed Allison Clarke on the show to discuss Five Ways to Avoid Living With Regret. During our chat, I was thinking about all the articles I've seen in the past year about people's regrets at the end of life. Almost every article mentions working too much as a top regret.
It turns out that working too much may not even help that much in the short-term. This article in the Economist reviews a recent study at Stanford finding that productivity drops sharply once workers pass a 55-hour week threshold.
If you're convinced that working more this week if helps your team and you get ahead, it might be time to run the numbers to see if that's actually true.
Change Perspective Through Writing
I often recommend Transitions* by William Bridges to those navigating a major change in their work or personal life. One of Bridges' recommendations is to capture your experiences and thoughts in writing during transition.
Last year, I exchanged a few emails with Tim Harvey. Tim reached out after I aired a show on What To Do After Workplace Loss to share that he had lost a member of his team and was planning an article to capture what was learned from the difficult journey.
His article on Leading Through the Death of a Team Member is now complete and highlights the nine lessons he learned. I'm impressed by how Tim made a point to take detailed notes to figure out how his perspective needed to change. I'm reminded that real perspective change rarely happens overnight and that writing can help.
Getting in People's Faces Can Work Too
While real change doesn't happen overnight, sometimes a bold move to get the process started helps. In an effort to change the formal, hierarchical style of his company, the CEO of Lenovo started showing up in the lobby and introducing himself by first name to employees as they arrived for work.
He even sported one of those, "Hello, My Name is…" name tags.
This article in the Wall Street Journal detailing the incident correctly reminds us that, "Altering corporate culture is a slow, uneven process, driven in many cases by small changes" but also reports that this, and other efforts, ultimately worked.
What action could you take showing people that you are taking a perspective change seriously?
Yes Have a Mentor, but Change This
One way to be serious about your success is to have a mentor. While the benefits of mentoring are well known, less clear is how to find a mentor (as I spoke about here) or how to approach a mentoring relationship.
This article in Fast Company make threes points that we should all consider for a perspective change on mentoring. First, you may learn a lot more from the person that isn't your hero. Second, mentors should be learning as much from you as you are from them.
Third? Try not to use the word "mentoring."
Your Coaching Could Be Their Big Break
You may know that British actress Emily Blunt currently stars in the film, Into the Woods. What you probably don't know is that she used to stutter so bad that she could barely talk.
A teacher noticed that she didn't have an issue stuttering when doing impressions of other people. He strongly encouraged her to try out for the school play and use a made-up accent to step into the role of somebody else.
As she tells in this interview, it changed her life.
What are you noticing about someone in your work or personal life that would help them to move past an obstacle? Your courage to help could be their big break, too.
I welcome your thoughts at this link.