A year ago, I gave a presentation at a client site on some of the best, free professional development resources. One of them was Twitter.
Whenever I mention Twitter to someone who doesn't use it, a common response I hear is, "I don't care what people are having for breakfast."
That may have been valid five years ago, but today Twitter is hugely influential (and big business itself). You're missing out if you haven't given it a first or second look. Even if you never tweet, following key professionals in your industry will give you instant insight into what they see as relevant.
Many of the news, articles, and resources I track down for Coaching for Leaders often start with a tweet from someone. Here are five people worth following on Twitter on the topics of leadership, coaching, business, and news that I think you'll benefit from too.
Kai Ryssdal is the host of Marketplace, the daily business show airing on NPR stations and via podcast. I've listened for years. If you want to know what happened today in business, this 30-minute weekday show is a must.
On Twitter, he shares a lot of real-time things that are happening in the news, but also brings a dry sense of humor that I enjoy. I find his commentary refreshing and he's a great example of someone in traditional media who gets what matters to everyday people.
McGregor writes a leadership column for the Washington Post that provides insightful commentary on what's happening in the news with leaders of all kinds.
While it's worth following her also to see what she's writing, I really appreciate that she does a great job sharing excellent articles from others as well (Twitter excels at this, more so than any other social network). I find I'm often clicking on things she's passed along from others.
Pink was my guest on episode #84 and the author of one of my favorite books on human motivation of all time: Drive*. He's also written several other bestsellers, including To Sell Is Human*, which is he spoke about on that episode.
Since he's a writer on business, work, and behavior, he's always searching for, finding, and sharing great articles and sources on Twitter. I find his tweets helpful and insightful — and even though they only come occasionally, I always read his newsletters too.
Friedman was my recent guest on episode #181 so I've only been following him on Twitter for a bit. He's the author of The Best Place to Work* and I heard lots of great comments from the listening community after that show aired.
He does a nice job on Twitter of sharing articles and resources that relate to the art and science of creating an extraordinary workplace (what his book is about). It you are looking for regular ideas on those topics, check him out.
Pell is my #1 source for daily news (seriously). He's just a regular guy who decided awhile back to search the internet and track down the ten most fascinating news items daily and share them via a curated newsletter. His work, in part, inspired this guide you're reading.
He's become fairly popular online and if you're not already getting his daily NextDraft email, you should (here's the most recent). On Twitter, he takes a sarcastic swipe at the news stories of the day. I follow him because he makes me chuckle almost daily.
Who Should We Follow?
Bonni and I are both active on Twitter (@bonni208) (@davestachowiak) and always looking for recommendations of good people to follow. Tell us in the comments who you're following that's helping you lead better or be better informed about the world so the rest of us can discover them too.
Monday's Show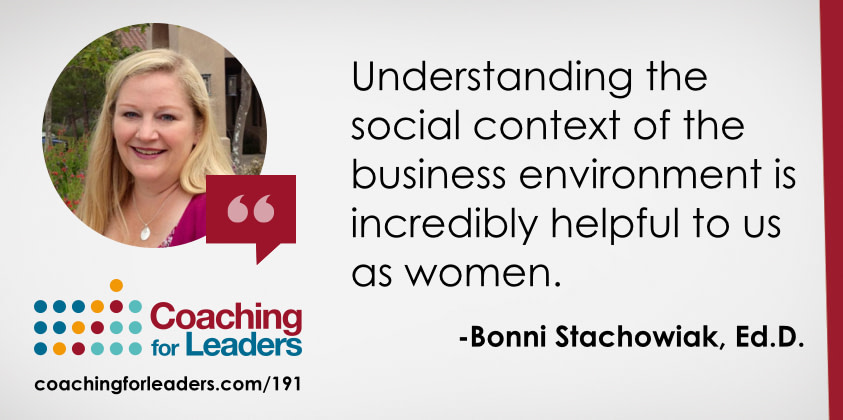 191: Books, Books, Books
Bonni and I focused on the topic of books for this month's Q&A show and had lots of recommendations, as well as thoughts on topics like building your business acumen, how to coach someone, and leading organizational change.
Find the full show notes and the audio on the Coaching for Leaders website with links to all our recommendations and resources.